Ultimate Smile Make Over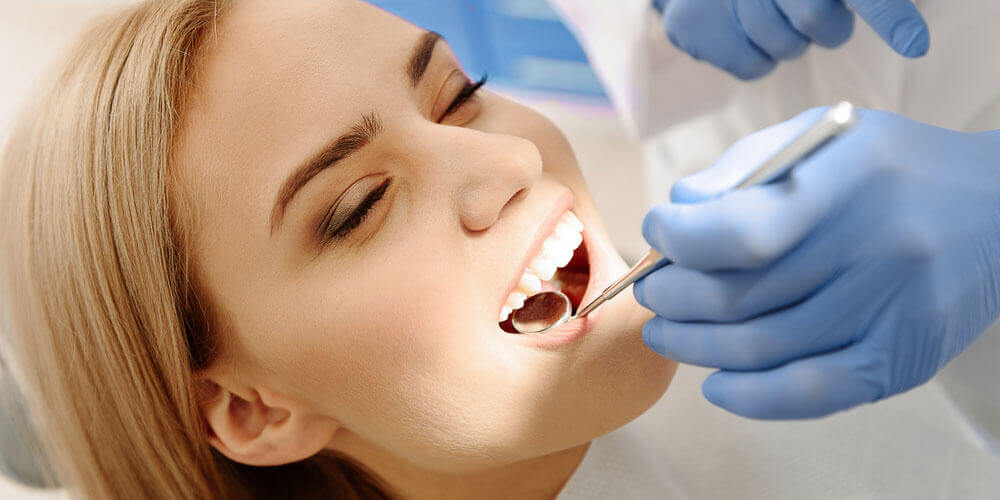 Extreme Smile Makeover/Full mouth rejuvenation
Having the smile of our favorite Hollywood actor or top model is now in within your reach. It is a fairly complex procedure and we would love to show you the possibilities.
How are we different than other clinics?
First of all, our dental team has undergone an extensive education program to learn the techniques and develop the skills necessary to take on such a delicate task. Dr Tetelbaum's wide area of expertise allow him to design a treatment plan that utilizes the full array of dental services available today. From straightening your teeth, to veneer, to ultimately replacing them with an implant if necessary. That way, there is never a cookie cutter solution for everybody.
Secondly, we invested in the latest technology in order to be that much more precise. We offer digital radiography, 3D pictures, myography (computerized examination of muscle activity), spacial jaw tracking, microscope assisted tooth preparation, computer smile simulation and porcelain fabrication, and digital bite alignment. We are using all this amazing technology for every single case in our office. Just like in competitive sports, we need every single edge in order to achieve the best that we can.
Third, Synergy Centre is proudly a primary care facility with an entire team of specialized healthcare practitioners that have a tremendous impact in the outcome of the treatment. Our medical doctor is specially trained in non-surgical aesthetic procedures like dermal fillers and Botox to eliminate those unwanted wrinkles or shadows, or plump up those lips and cheeks. Eye lash extensions along with microblading eye brow design are very popular with the aesthetic department. The chiropractor and the physiotherapist will make sure that your whole body functions at optimum parameters. Have I mentioned the massage therapy?
At Synergy Centre you will receive our focused attention. We take the time to listen to you and your concerns, and our dedicated care teams work together to help solve your toughest health challenges.
If you would like more information or simply want to meet us, please come in for a complimentary consult. Don't delay, start your journey towards optimal dental and healthcare today with Synergy Centre - your one stop multidisciplinary centre.
Give us a call at 519-266-3600 or book online. We will be more than happy to guide you and help you reveal the beauty of your smile.
Steps for the Ultimate Smile Makeover
Complimentary consult / Comprehensive aesthetic examination
Preparative treatment / gum and teeth
Smile test / Bite assessment / Aesthetic evaluation
Smile design / completed in one or two steps
Keep on smiling!
The first step…
It all starts with a complementary consultation where you get to meet our team and you will have an informative session about options available. Your next step would be to schedule a comprehensive examination where go through five checks: general health history, gum and soft tissues health, bone health, tooth status, bite examination. We take posture, face and smile pictures, a 3D scan of your teeth and bite and we are going record your muscle with a myograph (just like a heart specialist will use the cardiograph to assess your heart muscle activity). All this data will allow us to customize your treatment that we will discuss at the next visit.
What is involved...
First of all we are going to regain the proper face symmetry and height by determining the correct bite and tooth position in order to proper support the lips and cheeks. If further improvement is needed to beautify your face we will ask our medical doctor to assess the opportunity of enhancing the aesthetic result with dermal fillers or/and Botox treatment, a service that is unique to our office. We are using a dental orthotic to evaluate the physiologic bite and you will be able to assess the new smile before any teeth are touched. This process usually lasts from 6 weeks to 3 months.
Once the bite is dialed in and the smile features are selected we will shape your teeth in order to accommodate the new smile. For the patients that we decided to move the teeth in a better position or for those requiring dental implants or laser gum re-contouring, or extensive tooth work, the shaping of the teeth is done after the preparative procedures are completed. It is the patient's option to have one arch worked at a time(upper teeth first followed by the lower teeth) or they are all done in the same time. Two appointments are minimum necessary spread a month apart.
The final result...
Now that you are the happy owner of a gorgeous smile we need to make sure that everything fits well and functions properly. Usually three adjustment appointments are necessary to ascertain perfect fit. Regular check-ups and lining appointments are needed to preserve the result. Keep on smiling and life will smile back at you!
Book Online
Synergy Dental offers the ability to request your dentist appointments online. Schedule an appointment now!
Book Online
Ask Questions
We will gladly answer any questions you may have.
Ask Questions