Meet Our Dentists
Dr. Octavian Tetelbaum - DMD, PhD candidate - Dentist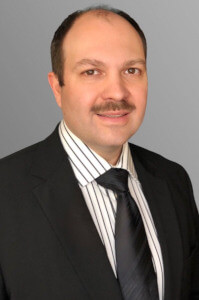 Hello there!
I know that you were expecting a regular dentist's Bio starting with "Dr Tetelbaum graduated with honours form the Dental Medical School…" but I like a more personable, direct and warm relationship with everybody: my friends, my supportive staff and my patients. In fact, I designed my practice around these values. I created an inviting atmosphere where we treat everybody as our own family. We actually do treat our own family here too. Because of that, we want to offer the latest and the best for our own in the most comfortable, friendliest setting.
How did a guy like me ended up being a dentist? It's a long story, but lets just say that I like physics, designing, and building stuff, in particular, miniature and detailed things (my childhood car and train collection comes to mind) and yes, I definitely like toys! In the end I had to choose between computer sciences and medical field. The choice was a no brainer for me, helping others is what drives me.
Being informed, up-to-date and even ahead of the time is very important for me as well. I cannot function unless I convince myself that I can provide the best care that's possible. This is why I spend a lot of time completing continuing education courses and why I surround myself with the latest technology, dental materials and the best supporting staff. I am very proud of my academic achievements and I was blessed to have been taught by some amazing professors. Recently I completed my fellowship program in Physiologic Dentistry. This has revolutionized the way I practice dentistry, from the most basic aspects of bonding or bite adjustments to being able to help people achieve the most beautiful smile that they can have and being able to be pain free.
There is nothing more rewarding for a dentist than seeing that their provided treatment didn't just fix a tooth or filled a gap but changed a patient's life, and of those around them as well. Having my patient telling me that he gets to enjoy his kids now or having the wife thanking me for bringing her husband back … priceless! And by the way, for those of my own patients reading these, my thanks go right back at you for allowing me to be the person and the dentist that I am! And I also want to thank all of you for voting me the Best Dentist in London, it meant to me more than all my academic awards summed together!
Now, for those of you who are interested in me as a person I will tell you that I truly enjoy spending time with my family, my beautiful wife that has supported me since before university and the two girls that she gifted me with. You can find us either on the tennis courts or the ski slopes, the trails in London or the beach at Port Stanley. I particularly enjoy the Sunday tennis clinics that I get to coach from time to time. My wife and I also love ballroom dancing and we welcome any opportunity to use our skills. We enjoy all styles from the elegant Viennese Waltz to the passionate Argentinian Tango the energetic Salsa or the sensual Rumba.
In a nutshell this is who I am. If you are looking for a dentist that puts passion in his work, utilizes what the best dentistry has to offer and is proud of his results please allow me to introduce myself, I am Dr Octavian Tetelbaum, dentist at Synergy Centre in London, Ontario.
---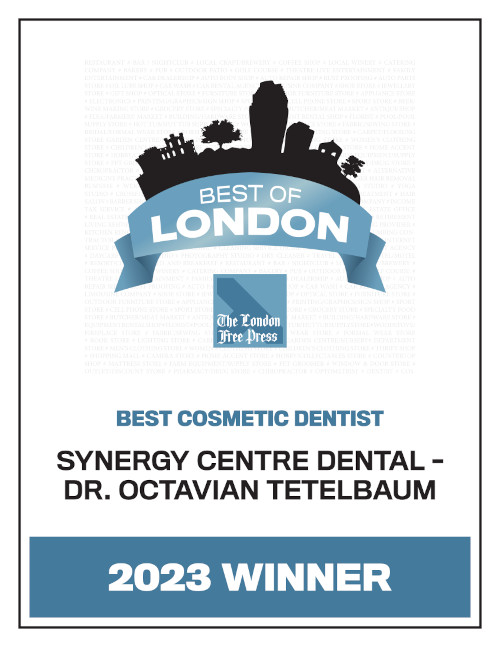 ---
Book Online
Synergy Dental offers the ability to request your dentist appointments online. Schedule an appointment now!
Book Online
Ask Questions
We will gladly answer any questions you may have.
Ask Questions