Jessica Barnett-Vargas
CDA II – Patient Care Co Ordinator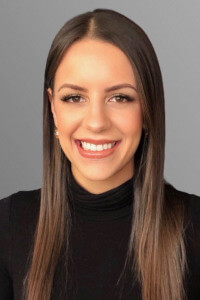 Jessica was born in Santiago, Dominican Republic and moved to London, Ontario in 1998.
She graduated from Oakridge Secondary School and later attended Medix College for Intraoral Dental Assisting, receiving her Level II CDA certificate with honours. Jessica was placed at Synergy Centre for her school externship and was hired before completing the required hours.
Jessica looks forward to expanding her dental knowledge and creating great relationships with her patients and team at Synergy Centre.
Book Online
Synergy Dental offers the ability to request your dentist appointments online. Schedule an appointment now!
Book Online
Ask Questions
We will gladly answer any questions you may have.
Ask Questions